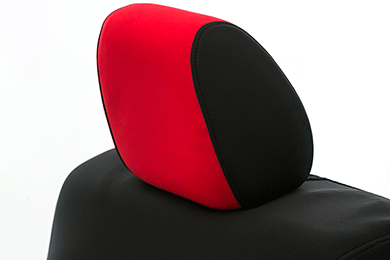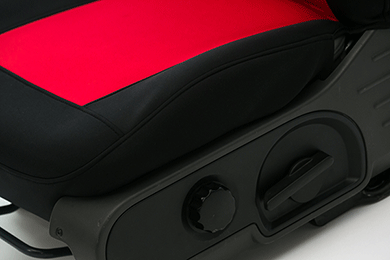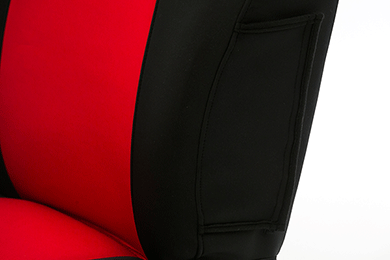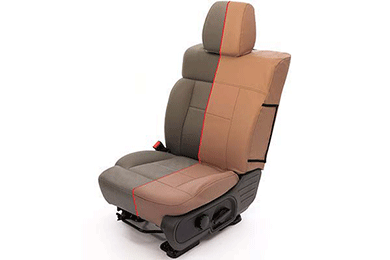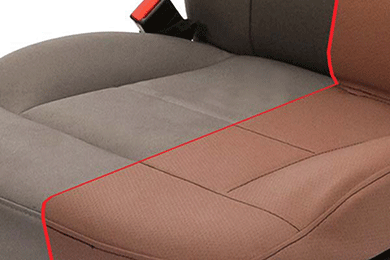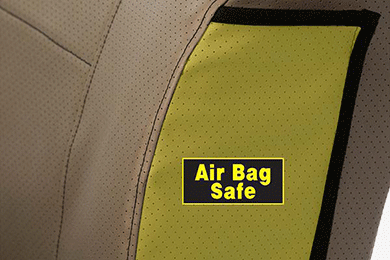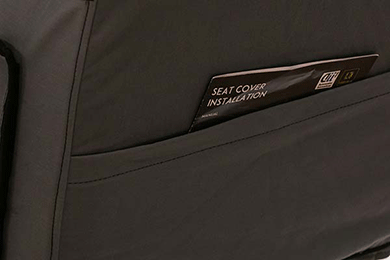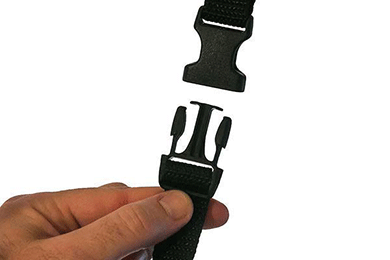 SECURE SHOPPING GUARANTEE
Saddleman Neoprene Seat Covers - Custom Seat Covers
Features
Protect your seats from spills and stains with Saddleman Neoprene seat covers
The ideal choice for anyone whose job or hobby gets them more exposed to the elements than normal
Tight-fitting neoprene wraps your seats with the same moisture resistance as a wetsuit
Unlike competitors, Saddleman uses true neoprene, not lookalike foam-backed fabric
Saddleman neoprene seat covers fit snug as a wetsuit, following your seats' curves with exacting precision
A thick rubber layer keeps liquids from soaking through to your upholstery
Machine-washable neoprene seat covers can be tossed in the laundry to erase any trace of a spill
Made-to-order custom seat covers from Saddleman mean the perfect fit for your vehicle, every time
The included headrest and armrest cover, when applicable, provide complete interior protection
Choose from two-tone color schemes for your seat covers, all trimmed in black
Neoprene seat covers install fast with no tools necessary
These made-in-the-USA seat covers are covered by a 1-Year Warranty against fabric flaws and workmanship
Description
Whether you're dragging your boogie board out of the water or climbing into your cab after feeding the cattle in a downpour, one thing's the same: you'll be soaked to the bone. No need to change out of clingy, soggy clothes just yet though ¨C hop right in the driver's seat and get water all over your Saddleman Neoprene Seat Covers. They won't mind a bit.

Neoprene, you say? Isn't that the stretchy, body-hugging material for surf suits that shows every roll, rib, and bulge underneath? That might make some people uneasy at the beach, but for seat covers, that tight fit is a good thing! Your neoprene seat covers will hug your seats' every contour, mimicking their factory shape and silhouette like a glove. Plus, with Saddleman's Surefit? technology, you get the fit of custom seat covers ¨C ones that won't sag or bunch up over time.

If the prospect of cleaning spilled orange juice from your seats due to a leaky Capri Sun isn't your idea of fun, neoprene is the way to go. Other manufacturers try to pass off foam-backed fabric as neoprene, without admitting that a sugary juice spill will soak right into your seat underneath. Saddleman uses true neoprene, and there ain't nothin' getting through that stuff.

Custom seat covers from Saddleman ensure your car, truck, SUV, or minivan will be protected. Better still, they're built with modern safety tech in mind. If your seats are equipped with little explosive devices (side airbags, not Looney Tunes Acme dynamite), the seat covers won't inhibit their operation.

Order neoprene seat covers from Saddleman and choose a custom two-tone look in your from the available colors. Your set will include headrest covers and armrest covers if your vehicle is equipped as such, because why stop at the seats?

Saddleman's full 1-Year Warranty against fabric flaws and workmanship is a promise to you of high-quality materials and manufacturing. So go ahead, get all the mud, sweat, slop, and snow as you want on these neoprene seat covers, year in and year out.
Notes
Not 100% sure about your seat configuration? Saddleman will always call you before manufacturing your seat cover to ensure you receive the correct custom fit patterns for your specific vehicle!
To ensure a cohesive look, order all seat cover rows at once. Due to slight differences in fabric rolls, patterns and colors may not match if ordered at various times.
ATTN: State of California Consumers
WARNING: This product can expose you to Phthalates, which is known to the State of California to cause Cancer. (For more information visit www.p65warnings.ca.gov)
Manufacturer Info
Return Information
When you buy from AFA Motors, you can rest assured that you'll get the right part for your vehicle, or we'll make it right.
Free Return Shipping on Exchanges
We'll pay for the return shipping on exchanges for all orders (even gifts with proof of purchase).
Plus every purchase comes with our 1-year lower price guarantee and expert service from our team of Gearheads.
It's our commitment to you, exclusively from afa-motors.com.
Some restrictions apply. See terms below.
---
How to Return an Item
Step 1: Start a Return from Your Online Account
Please log in to your account. Locate and click on your order under Order History. Find the item you wish to return or exchange and click on Return Item to submit your request.
Step 2: Receive a Return Authorization Number (RMA#)
One of our customer care specialists will provide you with:
An RMA#
An email with detailed return shipping instructions
Step 3: Pack & Ship
Pack everything that came with the product using its original packaging.
Affix the return shipping label that we provided to the package. If we didn't provide you with a return shipping label, make sure to include the RMA# on the package.
Ship the package to the address specified in the email you received from Step 2.
Step 4: Receive Your Refund or Exchange
After we receive your package, we'll process your refund or exchange immediately. You can expect to see the refund, less any applicable restocking fees, credited within 5-7 business days, to the payment method that you used when you originally placed your order. If you selected an exchange, we will ship you replacement item out immediately.
Restocking Fees
All returns are subject to a 20% restocking fee.
We'll waive the restocking fees if we made a mistake or if the product was delivered defective.
We'll also waive the restocking fee if you decide to exchange your product with another purchase.
---
Frequently Asked Questions
Which products can be returned or exchanged?
Most products can be returned within 30 days of purchase, provided it is returned in original packaging and the items are in new and unused condition. We reserve the right to charge up to the full value of the product for items not received in this condition.
Products that cannot be returned or exchanged:
Some products, including, but not limited to, custom patterned and custom, and painted items are not returnable
Products that shipped via freight, typically oversized and heavy items.
Products that have been installed on your vehicle
Products that have been modified (drilled or altered in any way)
Under what conditions may I return an item?
Defective Product
While we pride ourselves in our partnerships with leading vendors, accidents happen. Call us at (800) 874-8888 option #2 once you've discovered the defect, and we'll straighten it out.
Damaged Product
Occasionally packages in transit can become damaged. Call us right away so we can set it straight.
Incorrect Product
If you've received an incorrect product, or if we've guaranteed fitment on your order, and the product does not fit your vehicle, give us a call at (800) 874-8888 and select option #2, and we'll start the return process for you.
Lost Package
If your tracking information says delivered, but you haven't received your package yet, let us know. We will work with the carrier to get to the bottom of it.
Do I have to pay for return shipping?
Returns happen, and we're here to make the experience easy! In most cases, you are responsible for return shipping, but we can offer you a discounted return shipping label. If your item arrived defective or we made a mistake, we will happily take care of the return shipping.