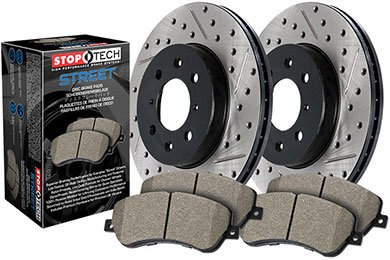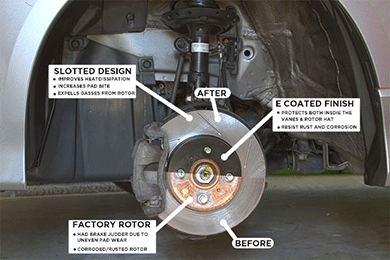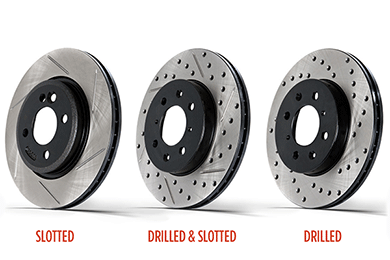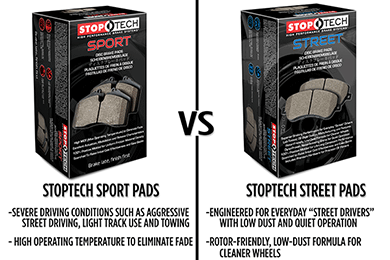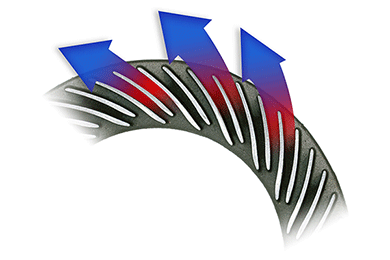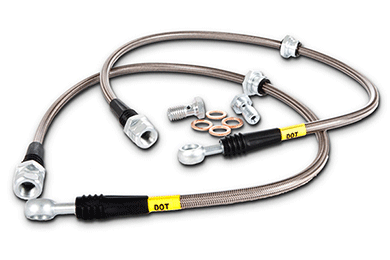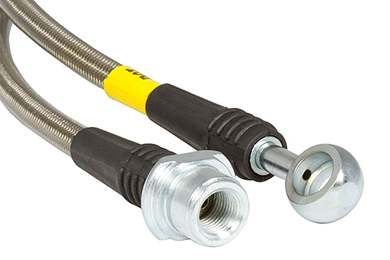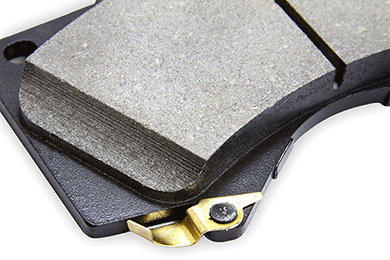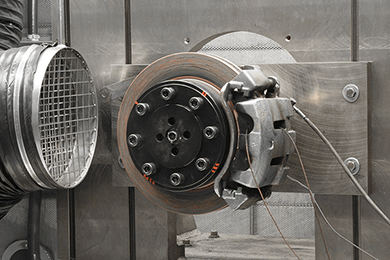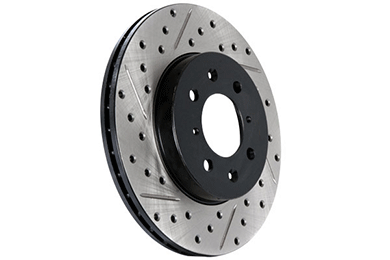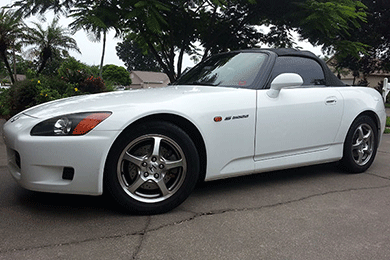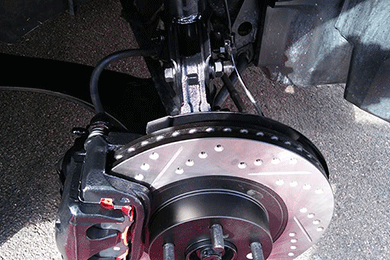 SECURE SHOPPING GUARANTEE
StopTech Brake Kits - Performance Rotors & Pads - FREE SHIPPING!
Features
Bolster your braking performance with a StopTech Brake Kit
Choose from three different rotor types:
Drilled Brake Kit: Designed for high performance street or track day use, drilled kits feature rotors with directional cross-drilled holes that improve the appearance of your wheels and reduce rotor weight. Internal cooling vanes are specially placed to avoid being nicked by the drill holes
Slotted Brake Kit: Designed for aggressive street or track day use, slotted kits sweep debris away, vent gases, deliver a fierce bite and fight off glazing for consistent performance and optimal pad coefficient of friction. Built with left- and right-side specific slots
Drilled & Slotted Brake Kit: Designed for aggressive street driving, drilled & slotted kits ensure there¡¯s an escape route for debris, dust, gases and water making for a longer service life and enhanced performance
Custom-designed with all the gear your vehicle needs to stop on a dime Protected from corrosion by a black e-coating on the hat, cooling vanes and outer edges (standard on most rotors)
Crafted from Centric blanks that are painstakingly cast from high-quality metals for optimal hardness and tensile strength
Sports car-inspired design pops from behind open-spoke rims
Note: Brake pad material type is pre-selected based on vehicle manufacturer recommendation
Your StopTech Brake Kit is backed by a 90-day or 3,000-mile warranty
Description
Stopping should be as fun and easy as accelerating - and with a StopTech Brake Kit, it is. StopTech Brakes provide form and function with a sports car-inspired design that pops behind your open-spoke rims.

Available in three different rotor options, you can choose from: a drilled brake kit that¡¯s designed for high performance street or track day use, a slotted brake kit designed for aggressive street or track day use, or a drilled & slotted brake kit designed for aggressive street driving. As an added bonus, these complete kits are protected against corrosion by a black e-coating on the hat, cooling canes and outer edges (standard on most rotors).

Installing a StopTech Brake Kit is no different from a standard brake job. Each component is tailored for a factory fit with no drilling, cutting or welding needed. Your kit is supported by a 90-day/3,000-mile warranty.
Notes
Manufacturer Info
Return Information
When you buy from AFA Motors, you can rest assured that you'll get the right part for your vehicle, or we'll make it right.
Free Return Shipping on Exchanges
We'll pay for the return shipping on exchanges for all orders (even gifts with proof of purchase).
Plus every purchase comes with our 1-year lower price guarantee and expert service from our team of Gearheads.
It's our commitment to you, exclusively from afa-motors.com.
Some restrictions apply. See terms below.
---
How to Return an Item
Step 1: Start a Return from Your Online Account
Please log in to your account. Locate and click on your order under Order History. Find the item you wish to return or exchange and click on Return Item to submit your request.
Step 2: Receive a Return Authorization Number (RMA#)
One of our customer care specialists will provide you with:
An RMA#
An email with detailed return shipping instructions
Step 3: Pack & Ship
Pack everything that came with the product using its original packaging.
Affix the return shipping label that we provided to the package. If we didn't provide you with a return shipping label, make sure to include the RMA# on the package.
Ship the package to the address specified in the email you received from Step 2.
Step 4: Receive Your Refund or Exchange
After we receive your package, we'll process your refund or exchange immediately. You can expect to see the refund, less any applicable restocking fees, credited within 5-7 business days, to the payment method that you used when you originally placed your order. If you selected an exchange, we will ship you replacement item out immediately.
Restocking Fees
All returns are subject to a 20% restocking fee.
We'll waive the restocking fees if we made a mistake or if the product was delivered defective.
We'll also waive the restocking fee if you decide to exchange your product with another purchase.
---
Frequently Asked Questions
Which products can be returned or exchanged?
Most products can be returned within 30 days of purchase, provided it is returned in original packaging and the items are in new and unused condition. We reserve the right to charge up to the full value of the product for items not received in this condition.
Products that cannot be returned or exchanged:
Some products, including, but not limited to, custom patterned and custom, and painted items are not returnable
Products that shipped via freight, typically oversized and heavy items.
Products that have been installed on your vehicle
Products that have been modified (drilled or altered in any way)
Under what conditions may I return an item?
Defective Product
While we pride ourselves in our partnerships with leading vendors, accidents happen. Call us at (800) 874-8888 option #2 once you've discovered the defect, and we'll straighten it out.
Damaged Product
Occasionally packages in transit can become damaged. Call us right away so we can set it straight.
Incorrect Product
If you've received an incorrect product, or if we've guaranteed fitment on your order, and the product does not fit your vehicle, give us a call at (800) 874-8888 and select option #2, and we'll start the return process for you.
Lost Package
If your tracking information says delivered, but you haven't received your package yet, let us know. We will work with the carrier to get to the bottom of it.
Do I have to pay for return shipping?
Returns happen, and we're here to make the experience easy! In most cases, you are responsible for return shipping, but we can offer you a discounted return shipping label. If your item arrived defective or we made a mistake, we will happily take care of the return shipping.